DISH Hopper

+ Amazon Alexa

Hands-Free TVTM

Ask how to get a

FREE

Echo Dot with offer code:

FreeEchoDot

Restrictions apply.

Offer ends 1/15/18.

Get the Best TV, Technology, and Value

190 channels
2-Year TV Price Guarantee
FREE Premium Channels for 3 months

Change the Way You Watch TV

Test drive the Hopper® Smart DVR today!

Voice Remote

Built-in Apps

MultiView

DISH Anywhere®

Axis Satellite

Axis Satellite Serving Fort Myers - Cape Coral - Naples - Marco Residents!

DISH prices starting at $49.99/mo.

Advertised price requires qualification and eAutoPay. Upfront activation and/or receiver upgrade fees may apply based on credit qualification. Offer ends 1/15/18.

Important Terms

DISH PRESENTS THE SPOKESLISTENERTM

I'm not a spokesman. I'm a spokeslistener. And I've heard what you've been saying.
You wanted more for less.
We heard you.
TV Packages Built with You in Mind.
Package price guaranteed for 2 years
Free HBO, Cinemax, Showtime, Starz, and DISH Movie Pack for 3 months*
All-time favorites, including USA, CMT, Disney Channel, ESPN, E!
ESPN and local channels included
Watch TV everywhere with DISH Anywhere
Free standard professional installation
Additional Offers:
All Package Prices Guaranteed for 2 Years
All offers require credit qualification, 24-month commitment with early termination fee and eAutoPay.
*Offer subject to change based on premium channel availability. After 3 months, you will be billed $55/mo. unless you call to cancel.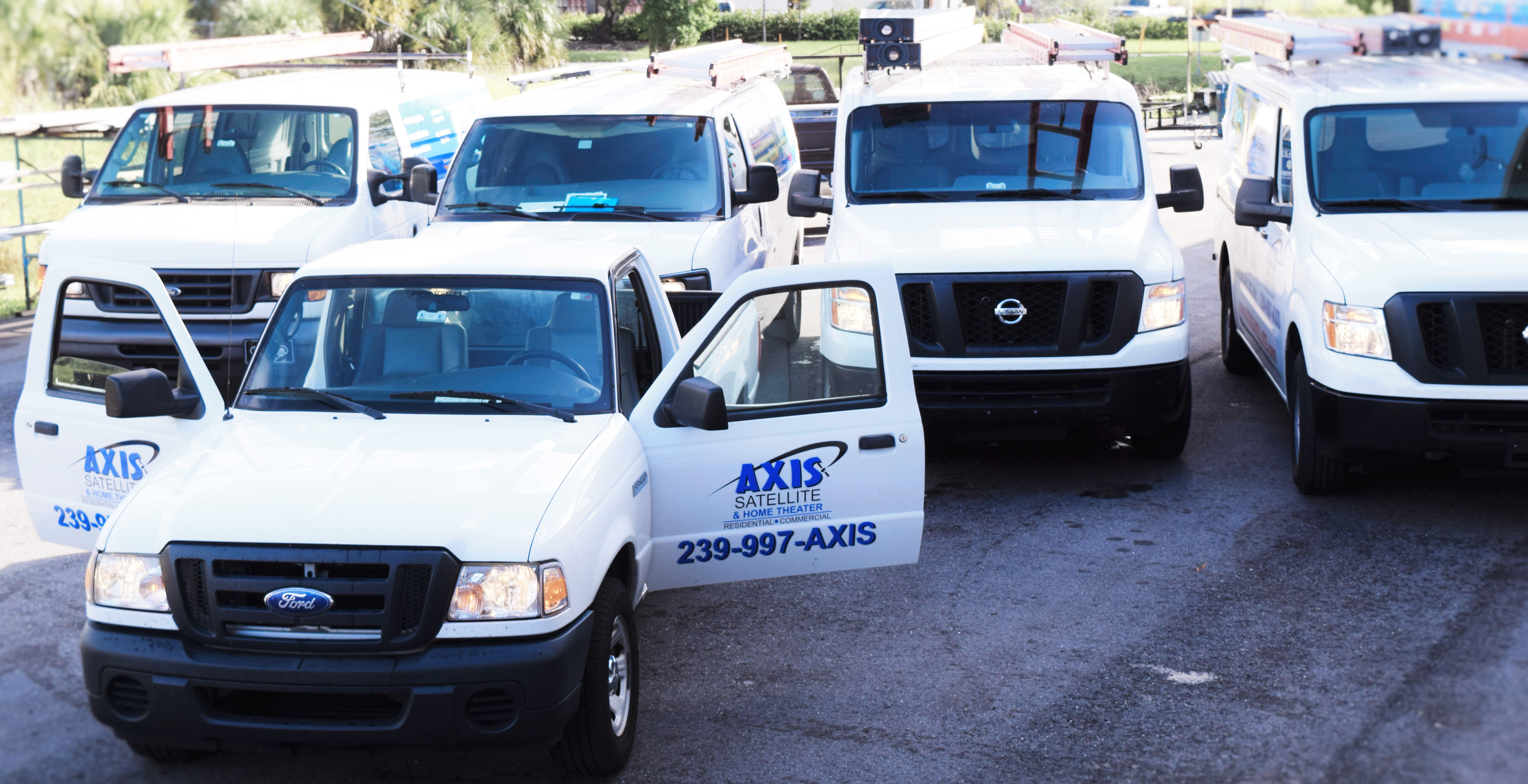 Axis Satellite & Home Theater has been a premier provider of satellite television systems since 2003. The company corporate headquarters is located in Fort Myers, Florida and collectively has over 25 years of experience in the satellite television business. As an authorized retailer for DIRECTV and Dish Network, we are one of the few local retailers with a store front that you can visit. We have a simple philosophy, KEEP IT LOCAL! Businesses and Home Owners that choose to pick up the phone and order their service needs from a local retailers infuses the local economy. Don't call a 1-800 number for your Satellite Programming or Home Theater needs. Call Axis Satellite & Home Theater at 239-997-AXIS. That's 239-997-2947! With backgrounds ranging from information technology to business analysis, the team at Axis Satellite & Home Theater combines a depth of knowledge and experience unparalleled in the arenas of satellite TV, customer service, high speed internet, WIFI, sports and premium packages.
Axis Satellite
5790 ENTERPRISE PKWY
Fort Myers, Florida 33905
239-997-2947